The Benefits of Shopping Online for Black Friday 2019
Guess what, shoppers? Fall is upon us and that means Black Friday is coming up fast! This year, Black Friday falls on November 29, and that's just a few short weeks away.
That's right, the unofficial start of the holiday shopping season is almost here, and that means it's time to start researching how and where you can get the best deals on the items your family is wishing for the most.
Some folks thrive on the adrenaline of getting great deals in person on Black Friday. They love getting up early (or never going to sleep at all), waiting in a line outside their favorite store, and then rushing in to see what fantastic bargains await them, filling cart after cart with low-priced goods and gifts.
And all of this used to be completely necessary. In the past, when it came to Black Friday deals, if you snoozed, you lost. Literally. But not anymore. Nowadays, you can get big discounts on the most coveted items on your list online, too.
If your tradition is to wake up early and go elbow to elbow with other Black Friday shoppers, great! You're sure to find the experience that you're hoping for this year.
On the other hand, if you prefer to sleep in and still save big money, shopping online might be the way to go.
Here are the pros and cons of each Black Friday shopping experience.
Advantages To Shopping In Store
The number one reason you might want to set the alarm, bundle up, and face the crowds? Doorbuster deals! These deals are typically only available for a very limited time - the earliest hours of Black Friday, for example - and the goods get snapped up fast. You've got to be in person to take advantage of these.
You'll also find other in-store only deals throughout the day. Some retailers even release special prices periodically all day in order to encourage shoppers to come in even after the first big rush is over.
Another thing you might love about shopping in-store on Black Friday is the atmosphere. This festive event can be cheery and fun, and seeing the stores all fancy and decorated can really set the stage for the holiday season.
One more reason you might want to hit the stores on Black Friday is family tradition. If you and your sisters love grabbing a cup of coffee and braving the throngs, for example, then keep the tradition alive by all means.
Advantages to Shopping Online For Black Friday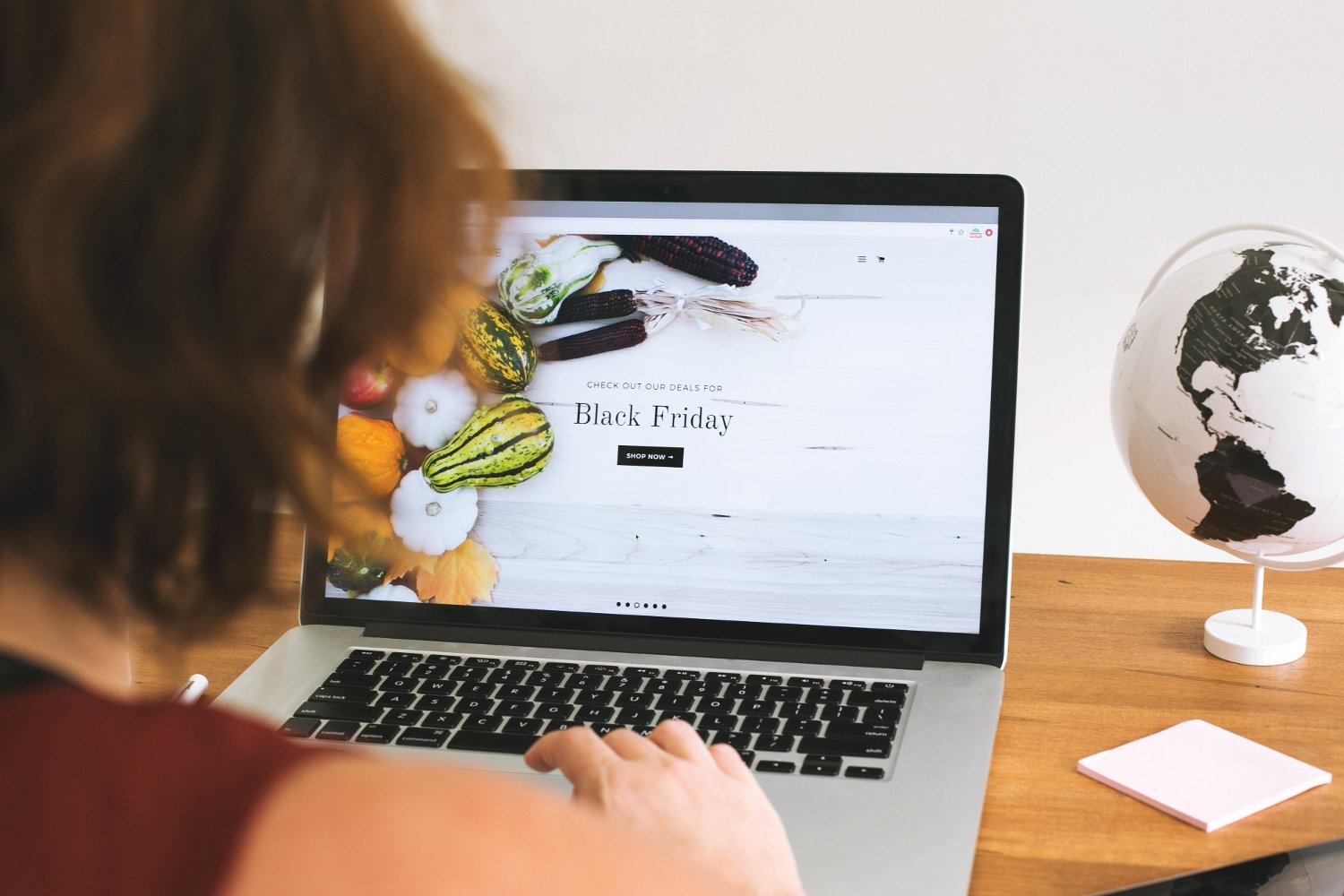 While in-store shopping is fun, shopping online gives you a much larger selection and inventory to choose from. In-store locations can sell out of special sale items quickly, and there's nothing more disappointing than waiting in a long line only to see that your store of choice has run out of deal-priced items! That's pretty rare online because your items will come from a warehouse with a much bigger inventory on hand.
Plus, with online shopping, you get to ditch the parking lot struggle! With no crowds to contend with, you'll be able to hit up more stores in much less time.
You'll also save time finding the "just right" item you're looking for. Online, you can select from many brands and price points and compare between different retailers to get the best deal in just a matter of minutes.
Don't forget - many retailers offer free delivery for Black Friday. This way, you can even ship gifts directly to friends and family if you like - this lets you save even more time by cutting out the trip to the Post Office entirely!
Finally, shopping online for Black Friday gives you the most convenience. The holiday season can be stressful, so knowing you can kick back in your pajamas and get great prices without even leaving the house is an attractive idea indeed.
Best Of Both Worlds
If you love the experience of getting your items quickly, but hate fighting over the last toy or sweater on the shelf, consider this. Most major stores now have easy pickup services with special parking spaces up front along with special counters staffed to help pick ups go fast. If you're the instant gratification type, you can always buy online and opt for in-store pickup. Some stores will even give you the in-store benefits and the online perks and coupon offers. That's what we call a win / win!
Tradition aside, shopping online clearly has tons of advantages over fighting the crowds in store. While you're scoping out the deals that will be offered, ask yourself if you really want to go out to the stores or if you want to stay cozy and shop online. Either way, here's to happy holiday shopping!